When is the best time to harvest cannabis?
Anyone who grows cannabis naturally pays attention to the right lighting, watering and feeding, and the fertile soil in which the plants are rooted. But then the harvest is coming and that is an important moment. Because if you harvest at the right time, you will benefit greatly. In this blog, we therefore take a closer look at the question of when is the best time to harvest weed.
Harvest too early or too late
If you're new to growing cannabis, you may be wondering when exactly to harvest. Maybe you don't know what to look for. However, it is very important to harvest your weed at the right time. If you harvest too early, some of the buds may not have fully blossomed. In that case, you will of course lose valuable buds.
In addition, your buds will naturally produce the cannabinoids you want to enjoy later, such as THC, CBD, CBG and the like. However, the buds do need time to produce all of these cannabinoids, which takes place in the trichomes (the glands that produce resin). Do you harvest the cannabis too early , then not all cannabinoids will have been produced yet, and you will get a mediocre weed that leaves a lot to be desired in terms of power. Harvesting too early is therefore not recommended.
Unfortunately, harvesting too late does not lead to good results either. If you harvest too late, the THC in the buds will be converted to CBN. This substance does not cause a high like THC does. In this case, your weed will not cause that powerful, relaxed or euphoric high, which you are of course looking for.
So it is definitely worth finding out the best time to harvest your weed. Only then will most buds have matured properly and produced the ultimate ratio of cannabinoids.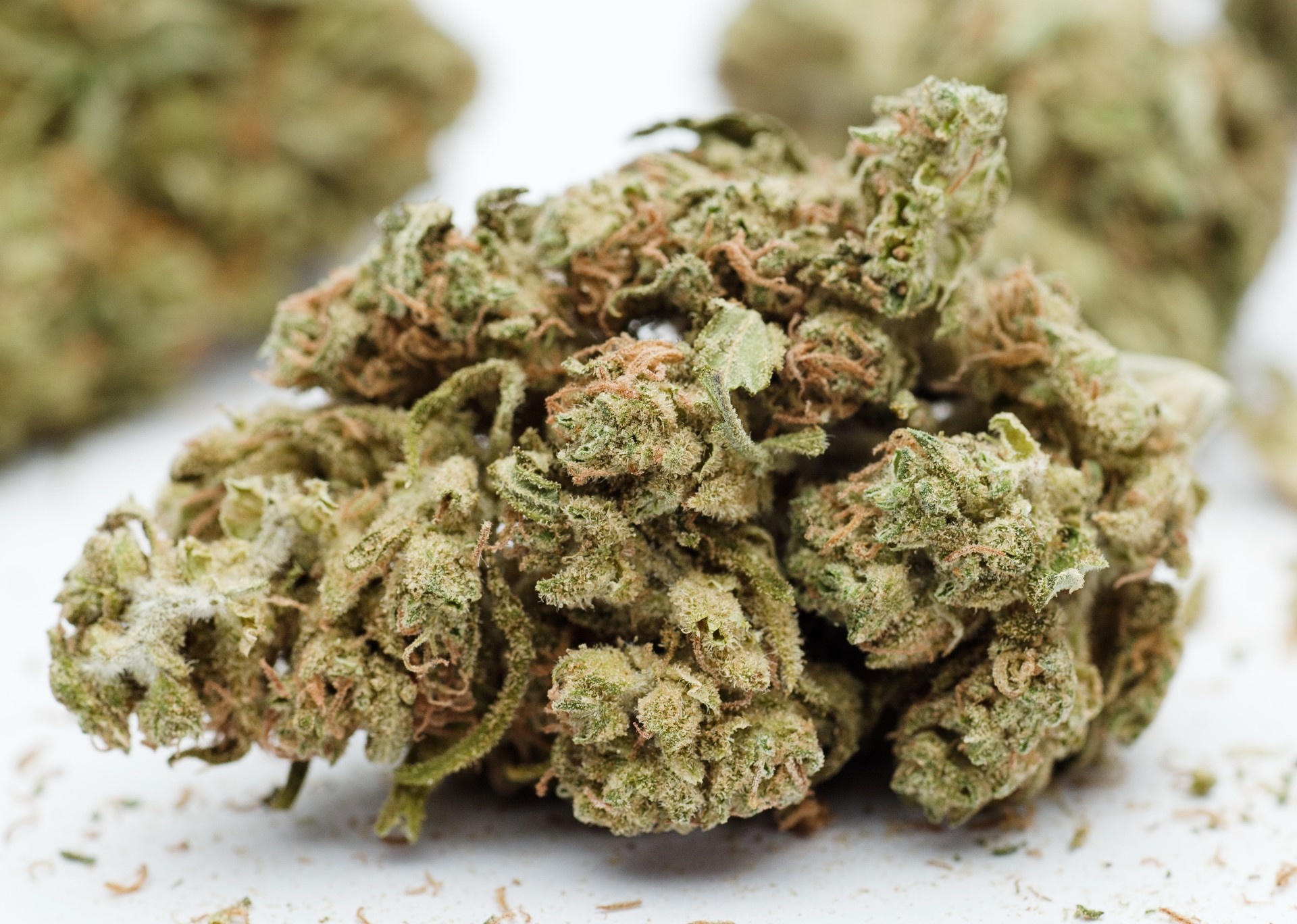 What should you pay attention to in order to harvest weed on time?
If you want to know when it's time to harvest weed, you can look out for different signs. One method is more reliable than the other. So you have to take that into account.
Assess trichomes
The buds contain the trichomes, the glands that produce resin and also the cannabinoids. You can judge what stage of development the cannabis plant is in by looking at these glands. To do this, however, you need a tool, such as a magnifying glass or even better, a hand microscope. If it is still difficult to see clearly, cut off a small piece of the top and place it under a strong lamp. If you want to enjoy potent weed, the trichomes should look like this:
60 to 70% of trichomes appear milky and cloudy.
15% of the trichomes are clear.
15% has an amber color
It's time to harvest when most of the trichomes start to look whitish and cloudy. Only a small part is clear or amber in colour. If the ratio changes, and you see mixed trichomes (i.e. amber and milky), the THC levels start to drop, and you are almost past the right time to harvest.
Checking the pistils
It is also possible to check your weed without a pocket microscope. You can then check the pistils with the naked eye. However, this is less accurate. For example, your plants may have been exposed to heat or light stress. They will then continue to produce pistils, making it more difficult to judge whether it is time to harvest your weed.
The pistils grow on top of the cannabis buds. These tiny hairs are white at first and slowly change to orange, red and brown. If you want to be able to see when it is the best time to harvest your weed, you can determine this using the percentages below.
0 to 50% of the pistils are orange-red. It is still too early to harvest.
50 to 70% of the pistils are orange-red and close to the optimal time to harvest, but it is better to wait a little longer.
70 to 90% is orange-red. Now is the time, now is the best time to harvest your weed.
If 90 to 100% of the pistils are colored orange-red, then you are just too late. THC is then converted to CBN and your weed has lost its potency.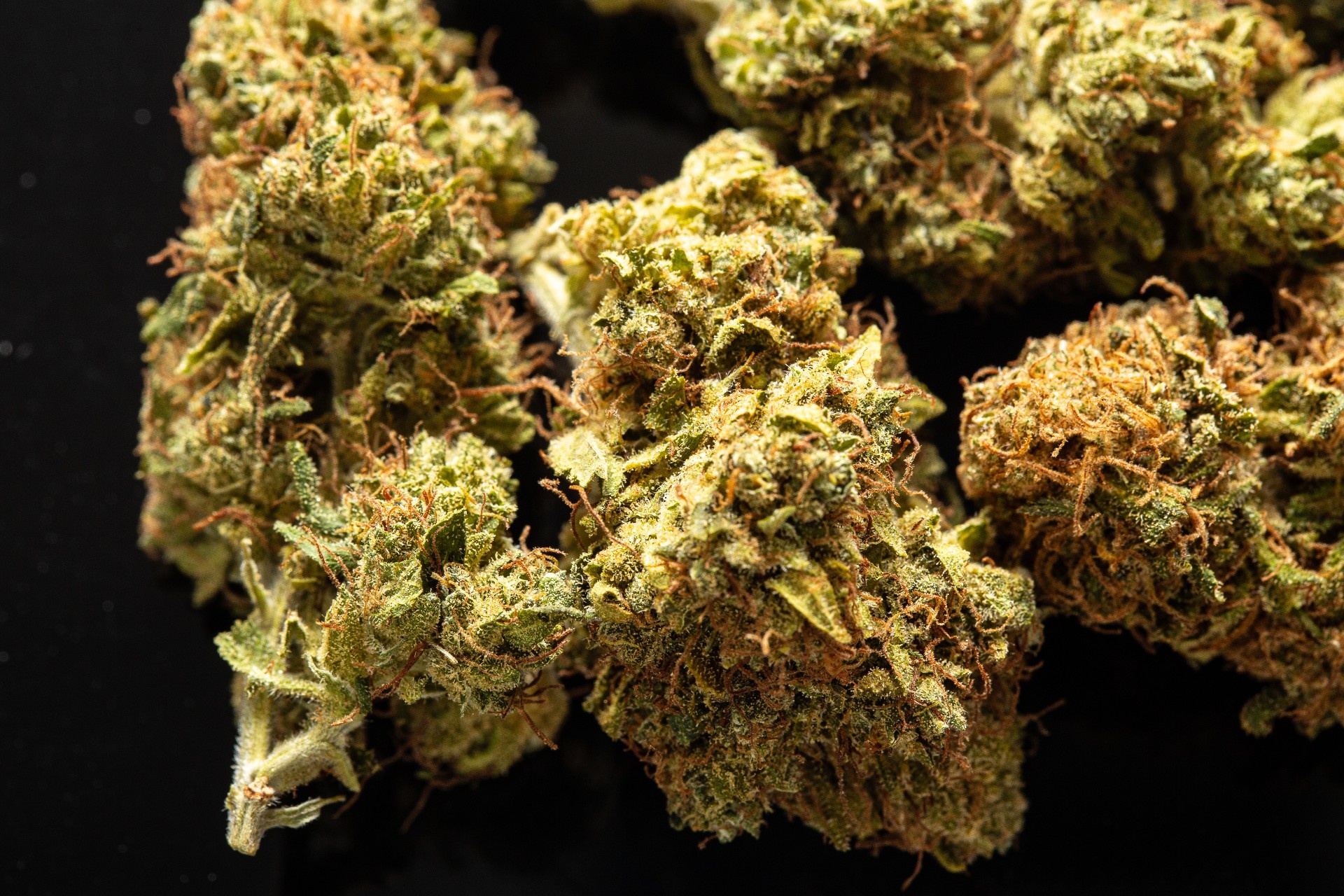 What else can you pay attention to?
The above ways give you the most accurate directions to harvest on time. But there are other signals to watch out for.
For example, you can keep an eye on the soil your cannabis plants grow into keep. The root system of an adult and mature plant is well-developed. If it grows in a pot, there is not much loose soil left and the roots take up all the space. You can also see outside that the soil is very compact and absorbs less water. Also pay attention to the leaves. An adult cannabis plant drops part of the leaves to send as much energy as possible to the buds. Yellow leaves are therefore (if all is well) not a sign that your plant is doing badly, but rather that it is busy growing and flowering.
You can also look at the types of cannabis plant. Indicas don't flower as long as sativas. After flowering has started, indicas are usually ready for harvest in 7 to 10 weeks. With Sativas this is 10 to 14 weeks. With autoflowering strains, everything happens in a shorter time, including flowering. These plants are ready for harvest after just 8 to 11 weeks after germination. Mind you, this is all approximate, and you will have to keep an eye on your own plants to determine the best time to harvest your weed.
It is therefore certainly worthwhile to keep a close eye on your cannabis plants during the flowering phase. Precious cannabinoids are lost if harvested too early or too late. So check the buds regularly and harvest at just the right time!