Suffering from sugar addiction? Harness the power of nature!
Do you also like sweets? The attraction of sweet is so great that many people have trouble controlling themselves. However, giving up sugar is extremely difficult. But we can get help from nature. For example, the herb Gymnema sylvestris can dampen your sugar cravings. Some medicinal mushrooms can also help by stabilizing your blood sugar. Use the power of nature to get your sugar addiction under control.
The great attraction of sugar
Sugar is irresistible. We know it's bad for us, it causes obesity, cavities in our teeth and diabetes. Not only adults struggle with sugar addiction, it also leads to more and more health problems in children. But producers of biscuits, candy, chocolate and other tasty snacks know how to respond cleverly to our love for sweets. Wherever you look, you will see delicious sweets.
How do we get rid of our addiction? That turns out to be not so easy. Although sugar is not a drug, it is still a kind of addiction. Eating sugar causes your body to produce dopamine, and sugar activates the reward system of the brain. So your body really starts craving sugar, and every time you need more of it to get the same nice effect. Not so different from what happens with drugs. That is why it is so difficult to stop snacking. But nature can help with sugar addiction. You have several options.
The miracle herb from India against sugar addiction
In India, many people know the wonderful plant Gymnema Sylvestris (also known as Gurmar), but here in Europe it is not so well known. Though that will probably change soon. Gymnestra can help you get your sugar addiction under control.
The effect of this plant is that it can reduce your desire for sugar. When you chew the leaves, make tea or take a Gymnema supplement, any sweet product you eat afterwards will taste bitter, sour, foul or bland. It is said that sweet tastes like overcooked vegetables. Eating a candy is then not so attractive any more.
The leaves contain acid molecules that are similar to glucose molecules. These molecules can therefore fill up the same receptors in your taste buds, preventing the sugar molecules in your food from activating them. You just can't taste the sweetness of sugar any more. There is also some research suggesting that extracts from the leaves may also lower blood sugar levels. The effect of Gymnema can last for two hours.
A chewing gum has now been developed that is especially suitable for children. A lot of effort has been put into giving it a nice taste (Gymnema has a naturally bitter taste). For that reason, children can take a nice piece of chewing gum, after which they will no longer have any appetite for unhealthy sweets. Gymnema sylvestris could thus contribute to the prevention or reduction of overweight in children.
As an adult, if you want to use the power of nature to control your sugar addiction, you can purchase Gymnema as capsules, extract or tea. The chewing gum will probably be on sale from the end of 2022.
Medicinal mushrooms for sugar addiction
In addition to Gymnema, you can also turn to medicinal mushrooms if you're struggling to control your sugar cravings. Especially Cordyceps en Chaga is a good choice. If you eat a lot of sugar, your blood sugar level is too high (with the risk of diabetes). And sugar makes your blood sugar fluctuate a lot. This can cause all kinds of health problems in the long run.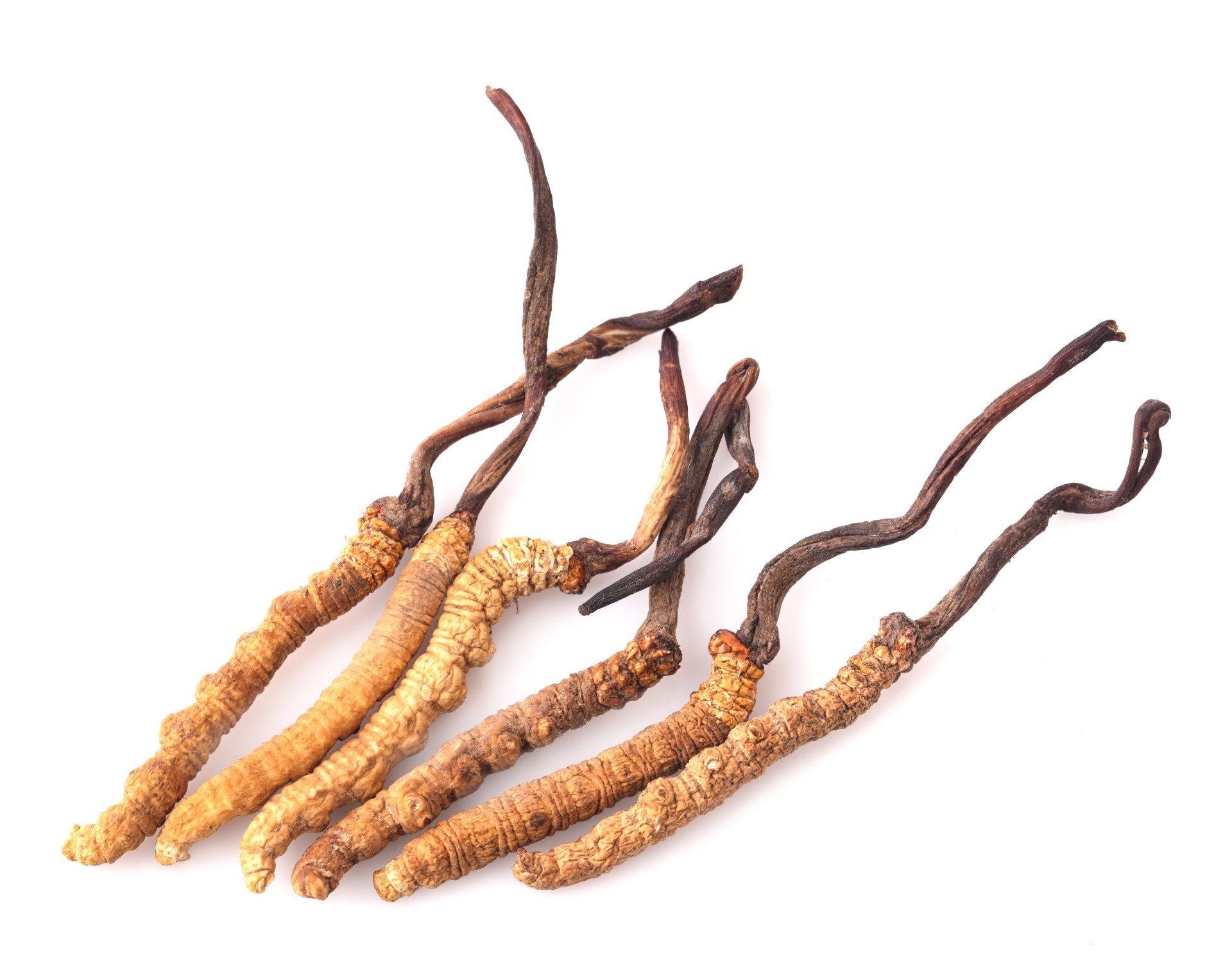 Every time you snack, whether it's licorice, chocolate or a pastry, your blood sugar will skyrocket. Within a few hours, it drops again, after which you get hungry again for sugar. Medicinal mushrooms such as Chaga and Cordyceps help keep your blood sugar level in balance. Research on diabetic mice showed that their blood sugar levels dropped by 31% after treatment with Chaga. Medicinal mushrooms have even more positive effects on health. So, do you want to support your health in a natural way, take a look around in our webshop.
Tackling sugar addiction
You've probably tried to stop eating sweets and snacks before. But given the fact that sugar can be quite addictive, that's not easy. Now you can use the power of nature, which might make it a little easier to choose healthy snacks. And that can also help with weight loss. These natural products can be a helping hand, a way to break the vicious circle that sugar creates. Both the medicinal mushrooms and Gymnema have virtually no side effects. If you are struggling with a sugar addiction, it is worth trying these supplements to see if they can help you.