The benefits of a trip sitter
Have you ever heard of a tripsitter? It may be a new term for you, but if you've used drugs yourself, or know someone who does, it's helpful to know what that is. A tripsitter is someone who is present when someone else is going to trip. This person ensures that the drug user can stay safely in higher realms. There are many advantages to arranging a tripsitter. You can read all about it in this blog.
What is a tripsitter, and why do you want one?
Suppose you want to trip (with shrooms, truffles or any other mind-altering substance). Whether or not you have experience with this yet, a trip does not always go as you expect. That could be because you're having a bad trip. But even if you have a wonderful and euphoric experience, you can be so off the world that you put yourself in an unsafe situation.
That's why a trip sitter should be present when you trip. This person is someone you trust completely, so it would be best if it is a good friend (hereafter we call them he, but it could also be a she). It ensures that you are safe and comfortable during the trip. He is not supposed to direct or guide your trip, he will not interfere with you unless necessary. In principle, it is only concerned with the safety of your trip, so that you can enjoy it to the fullest. Below, we explain what the duties of a tripsitter can be.
Preparation for the trip
Make sure your friend is already there before you trip. Then your buddy can look around the room and talk to you. This preparation is very important for your safety. First, it is important that the tripsitter knows what you are going to use. Each drug has its own unique effects. If you can explain the possible effects, your boyfriend or girlfriend will know better what to expect. Then he can better estimate later what behavior may appear during a trip and/or whether that is normal.
He should also take the time to have a good chat with you. It is wise to be honest about what is going on in your life. Maybe your friend already knows everything, but if not, it's handy that they know if you have something to worry about. Negative experiences can affect your trip. Your trip sitter can better reassure you if you suffer from unpleasant emotions during the trip, if he is aware of it.
In addition, the tripsitter can walk through the room and possibly make some adjustments here and there (of course you can also do that together). Put nice warm blankets on the couch, a few pillows, put a bottle of water and some food on the table. Your buddy should pay particular attention to dangerous objects (scissors, knives, medicines, toxins, etc.). Make sure you have a tripstopper and place it near you and point it out to your friend on what this is for.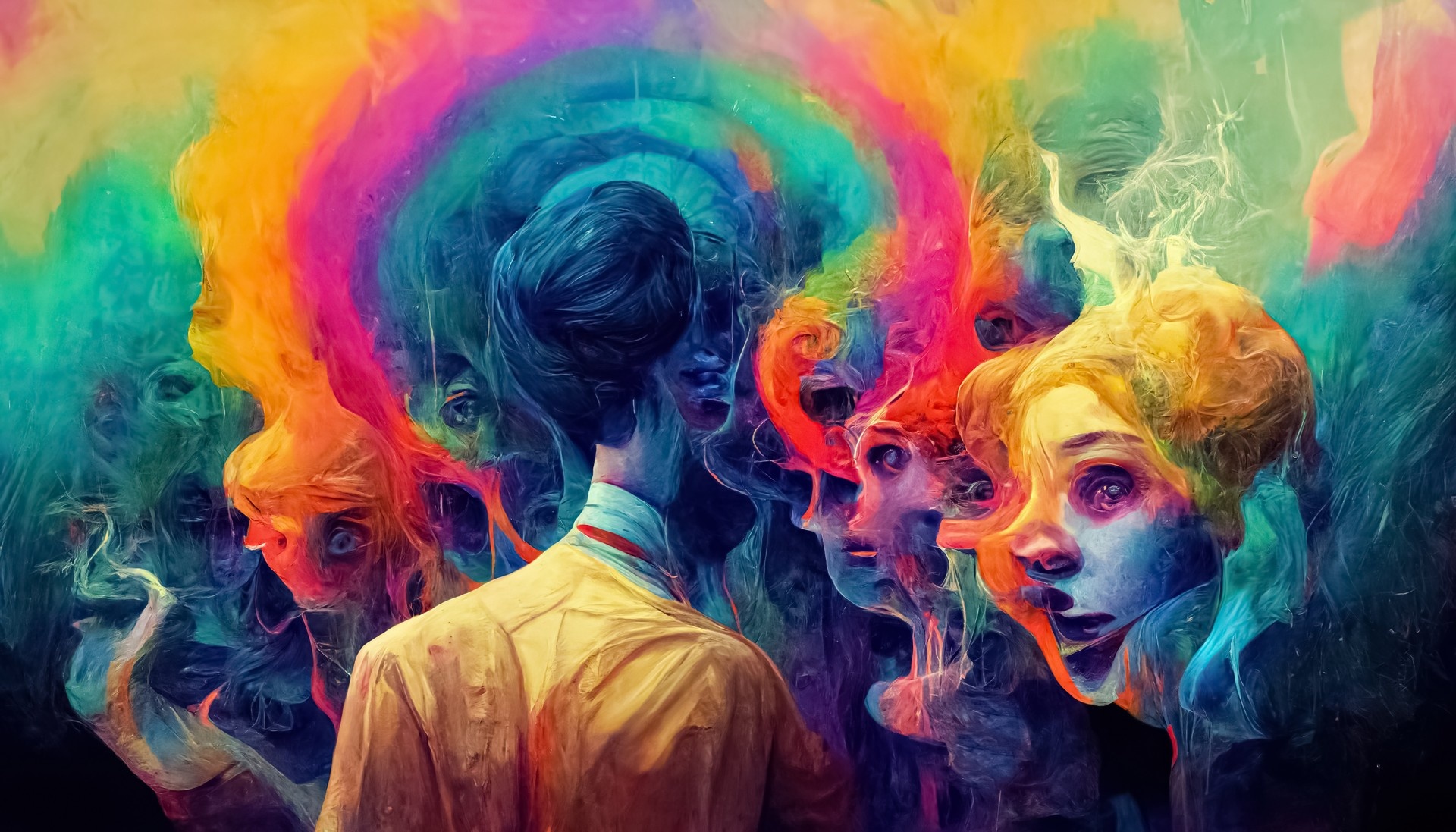 What does a tripsitter do during the trip?
If a trip goes smoothly and if you are enjoying a cosmonautical journey, your tripsitter will not have much to do. Then his task is easy, and he will have to keep himself busy for a few hours. A trip can take quite a long time, so it is recommended that your friend bring something to keep him busy (reading, smartphone). Do advise your buddy to do something that won't make too much noise. Loud music, violent games or noisy movies can disrupt your trip or even have a negative impact on your mood.
It is best for the tripsitter to sit in another room. Of course, you as a tripper don't want any distractions, and it is best to surrender to the experience when you are alone. Of course, your friend should check in with you regularly to make sure everything is still going well. What if it isn't? Are you having a bad trip and having bad, gloomy thoughts? Then it's time for the tripsitter to get to work.
Now the good conversation you had before the trip comes in handy. Hopefully the trip sitter can reassure you, distract your mind and focus on what feels right. If you're worried that the trip will never end, it's important for your friend to remind you that it really will. If necessary, you can take a trip stopper. In case of violent behavior, your buddy must ensure their own safety and seek help.
When the trip is over
It is helpful if you ask the tripsitter to stay a little longer after the trip is over. You probably still need some time to recover from the experiences. Even now, it is important that your friend checks how you are doing. It can be not only interesting, but even useful, to tell what you experienced during the trip. It will help you process the experiences. The tripsitter can then also better estimate whether you have landed completely. If not, go to sleep or take a detox.
Arranging a tripsitter is therefore certainly not a bad idea. It will help you to fully enjoy your trip because you know someone is around watching you. It is of course very important that your boyfriend or girlfriend does not use drugs or alcohol. And if you notice how nice it is to have a tripsitter, you can be the tripsitter next time with your friend.